To achieve success and effective delivery, engineering teams need to work in an environment which enables easy data collaboration and sharing. Oil Review Africa in association with Bentley Systems presented a free webinar on the theme: 'Why energy companies are making the switch to PlantSight,' which took place on 22 September 2022 at 2:00 pm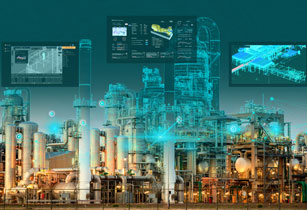 Bentley Systems webinar: Mining and energy companies are switching over to digital twins. (Image source: Adobe Stock)
Experts Mehreen Javaid, senior product manager – Energy and Klaus Hatle, principal consultant – Energy from Bentley took part in an interactive discussion, deep diving into PlantSight's cloud-native design review capabilities. They proceeded with reviewing Bentley's Digital Twin capabilities designed to optimise asset operations by providing access to the latest and trusted information to drive decisions and help achieve project goals efficiently.
Webinar attendees gained insight into how a readily accessible one-stop-shop digital twin solution could be used to optimise project efficiencies by dealing with all its issues, related comments, and mark-ups at any place and time. They were also able to access information on how model validation and clash detection would improve design quality by catching issues earlier on in the cycle.
Moreover, the webinar provided valuable information about increasing the reliability for greenfield and brownfield sites by providing access to up-to-date and trusted information for improved decision-making and business outcomes. It also highlighted upon ways to eliminate a single vendor solution and create an environment which enabled easy collaboration, control and sharing of data with an interoperable and federated digital twin for the entire asset and project lifecycle.
Check out the below webinar recording for more info regarding the event: