Rajant Corporation, exclusive provider of Kinetic Mesh wireless networks, and Kiber, powered by VRMedia, have partnered to offer the Kiber3 fully integrated augmented reality solution for remote assistance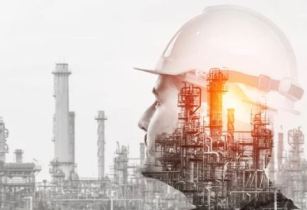 Kiber is set to speed up diagnostics, increases productivity, reduce costs, and improve safety. (Image source: Adobe Stock)
Ideally suited for the energy market as well as warehouses and factories, the third generation augmented reality multi-feature wearable device runs over Rajant Kinetic Mesh to empower a workforce in daily industrial operations with instant expertise and remote collaboration through AR technology.
Federico Gulletta, CEO of Kiber, commented, "We are delighted about participating as Rajant's partner in ADIPEC 2021. Attending this premium event for the oil and gas industry allows us to present Kiber to professional visitors in Abu Dhabi.
"Kiber3 is the latest third-generation of our all-in-one AR solution for remote collaboration. It is designed to be compliant with ATEX Zone 1 Certification requirements providing real quality and efficiency benefits to O&G companies and supporting them in operations in potentially explosive atmospheres."
The association between these two companies will be on display at the upcoming ADIPEC in Abu Dhabi, the UAE.
"We've been impressed with what this web-based platform has to offer, especially when it comes to the energy industry," stated Al Rivero, Rajant vice-president of sales, global energy. "The Kiber3 is an all-in-one hands-free solution that is cyber-safe. Features of the wearable headset include a vision wide-angle camera, long-life battery, and hand cam with thermal imaging. Kiber brings expertise into field operations to speed up diagnostics, increases productivity, reduce costs, and improve safety. Given it is certified for use in potentially explosive atmospheres, teams can safely collaborate remotely and in real-time."