Halliburton has announced that Petrobel, a joint venture between Eni and the Egyptian General Petroleum Corporation, has awarded a contract to deploy iEnergy Stack, Halliburton's cloud solution that runs on-premise, to manage petrotechnical software applications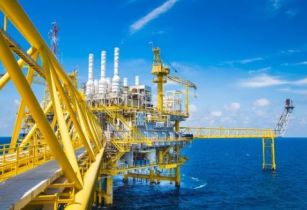 Halliburton advances computing to accelerate the digital journey and lower total cost of ownership for the operators. (Image source: Adobe Stock)
The solution delivers DecisionSpace 365 cloud-based subscription services and supports operators' and third-parties' applications.
Building a private cloud infrastructure is a crucial first step in Petrobel's digital transformation and data residency requirements. The iEnergy Stack accelerates interpretation workflows, especially the ones involving large data sets, and enables agile and collaborative E&P workflows.
iEnergy Stack is based on Halliburton's proven E&P cloud delivery that helps ensure the most optimal configuration of computing and storage elements to deliver a ready-to-deploy private cloud infrastructure. It provides a single, unified experience for end users and system administrators for all energy applications. This greatly reduces total cost of ownership and the complexity of managing numerous applications compared to the past.
"Halliburton continues to advance computing to accelerate the digital journey and lower total cost of ownership for our customers," said Nagaraj Srinivasan, senior vice-president of Landmark, Halliburton digital solutions and consulting. "We look forward to working with Petrobel to improve their efficiency and maximise asset value by optimising their E&P infrastructure."