Schlumberger has announced a range of new digital projects, ranging from digital platforms to data solutions with the aim of optimising customer experience at the Schlumberger Digital Forum 2022 in Lucerne, Switzerland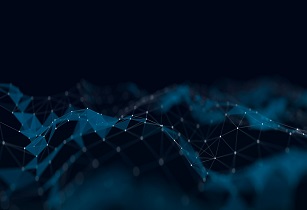 Schlumberger has announced multiple projects at the Digital Forum 2022 (Image source: Adobe Stock)
The first announcement came on the run up to the event, with the launch of the company's Digital Platform Partner Programme, which allows independent software vendors (ISV) to leverage the openness and extensibility of Schlumberger's digital platform to build new applications and software to offer on the market.
Customers can access a broad range of interoperable digital solutions, enabling data-driven decision making across energy value chain and rapidly accelerating the time to value from digital transformation at a global scale.
"The Schlumberger Digital Platform Partner Programme brings together digital solutions from Schlumberger and a growing number of ISVs, sustainably increasing the choice of artificial intelligence (AI) and date science-enriched domain workflows for customers," said Trygve Randen, director of Digital Subsurface Solutions, Schlumberger.
Plans to collaborate with Aramco on the development of a digital platform that will provide sustainability solutions for hard-to-abate industrial sectors were also announced.
The proposed platform will enable companies in industries such as oil and gas, chemicals, utilities, cement and steel to collect, measure, report, and verify their emissions, while also evaluating different decarbonisation pathways.
"Aramco and Schlumberger are hoping to draw on our long history of collaboration and partnership to deliver a digital sustainability ecosystem that enables global organisations to manage their carbon emissions and realise ambitious sustainability goals," said Olivier Le Peuch, chief executive officer, Schlumberger.
The company next announced the commercial release of the Schlumberger Enterprise Data Solution, which is powered by Microsoft Energy Data Services. It is developed to deliver the most comprehensive capabilities for subsurface data in alignment with the emerging requirements of the OSDU Technical Standard in order to make data accessible on an unprecedented scale for the global energy industry.
The newly introduced neuro autonomous solution, which uses advanced cloud-based software and connected intelligent systems, creates a continuous feedback loop between surface and downhole. This significantly increases the efficiency and consistency of E&P operations while reducing human intervention and footprint.
"Neuro autonomous solutions transform hydrocarbon exploration and development workflows for the well construction process today and lay the groundwork for customers to achieve fully autonomous operations tomorrow," said Abdellah Merad, EVP, Core Services and Equipment, Schlumberger.
Finally, Schlumberger introduced the ProcessOps on DELFI, the collaborative, cloud-based solution creates a digital facility twin that uses artificial intelligence (AI) and automation with data and physics-based models to transform the facilities workflows to maximise throughput for the asset and reducing carbon intensity.
"ProcessOps will optimise the way customers manage their facilities by simultaneously enhancing production and lowering the cost of operations," said president of Production Systems, Schlumberger, Steve Gassen.
"In addition to AI and automation capabilities that ensure equipment uptime and efficiency, the solution brings together the extensive knowledge and expertise required in facilities operations and management in a collaborative, digital environment."