Global certification leader SGS has certified an oil & gas technology developed by Locus Bio-Energy that can reduce the carbon intensity of production while increasing extraction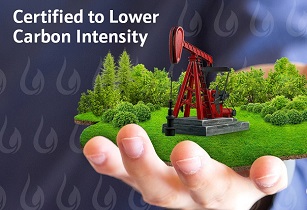 Treatments could boost crude oil production by 10-45%, while lowering the carbon intensity by 7-20%. (Image source: Locus Technology)
The novel AssurEOR STIM biosurfactant-based enhanced oil recovery treatments are already being used successfully in wells across top oil basins. They are now certified to reduce carbon intensity of oil production by 7-20%; sustainably boost oil production by 10-45% with a single treatment; and reduce cost, water and diesel usage.
The EOR technology will allow oil and gas companies, as well as their clients – such as airlines, cruise lines, utilities, companies that produce or use plastic, and those relying on trucking and shipping to get products to market – to accelerate the achievement of their decarbonisation goals and produce more with less resources.
Oil and gas production contributes 63% of the industry's carbon footprint. According to the International Energy Agency, production accounts for 10%-15% of the overall footprint of a barrel of oil or gas. Fast and cost-effective solutions are needed to meet reduction goals, as many decarbonisation strategies will take time to scale.
The ISO-14064 certification was developed to comply with both ISO 14064:2-2019 (greenhouse gas reporting) and the EU Commission's Innovation Fund Methodology for GHG Emission Avoidance. It allows for easy incorporation into scope and carbon intensity accounting.
"AssurEOR STIM is the first ISO-14064 certified EOR technology that can make an immediate impact on carbon intensity at the start of the oil and gas supply chain," said Andrew Lefkowitz, CEO of Locus. "Our data indicates that treatments could boost crude oil production by 10-45%+, while lowering the carbon intensity by 7-20%+."