McDermott International has launched ArborXD, a web-based tool that supports carbon-conscious decision making for energy customers seeking pathways to net-zero operations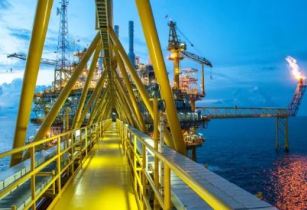 ArborXD aims to deliver net-zero facilities for the energy industry. (Image source: Adobe Stock)
The tool provides data collection, estimation and reporting on the potential carbon impact of energy facilities before construction begins.
"ArborXD is another demonstration of the powerful combination of McDermott's integrated engineering expertise, innovation and commitment to advance and enable our customers' sustainability goals," said Samik Mukherjee, executive vice-president and chief operating officer.
"It is an energy industry differentiator that will help quantifiably reduce the operating footprint of the facilities we design and build," Mukherjee added.
Embedded as early as the design phase, ArborXD is applied throughout the energy project life cycle — whether a concept, front-end engineering design or an engineering, procurement, construction and installation project. As a web-based tool, ArborXD provides customers access to life cycle footprint estimates, cost tradeoff analyses, emission reduction pathways and environmental impact assessments.
Rachel Clingman, executive vice-president of sustainability and governance, commented, "ArborXD directly advances McDermott's commitment to deliver net-zero facilities for the energy industry and provides a meaningful advantage as our customers work to assess and mitigate emissions."