During ADIPEC, IBM and Amazon Web Services (AWS) have announced the combination of the benefits of IBM Open Data for Industries for IBM Cloud Pak for Data and the AWS Cloud to serve energy customers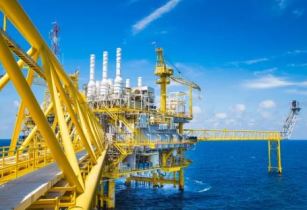 The collaboration between IBM and AWS aims to accelerate reduction of data barriers in the industry. (Image source: Adobe Stock)
This comprehensive solution is built on Red Hat OpenShift and will run on the AWS Cloud, simplifying the ability for customers to run workloads in the AWS cloud and on-premises.
As an IBM and Reuters whitepaper, sponsored by IBM, found, the energy industry is facing pressure to reduce greenhouse gases as demand for affordable energy continues to rise. Energy companies need solutions that help drive efficiencies to free up capital, time and resources to invest in discovering new, more sustainable energy sources for the future.
The collaboration between IBM and AWS aims to accelerate reduction of data barriers in the industry. IBM Open Data for Industries is an open-source solution using the OSDU data foundation for the oil, gas and energy industry. IBM Open Data for Industries is fully integrated with IBM Cloud Pak for Data for easy data management, and built on Red Hat OpenShift, the industry's leading Kubernetes platform and open architecture, designed so that companies can run and operate applications universally.
With this collaboration, customers will gain the flexibility to run OSDU Data Platform applications in the AWS cloud or on-premises while addressing data residency requirements. Combined with the expansive cloud infrastructure of AWS cloud services, this data platform can help energy companies reduce the cost, time and resources needed to leverage the data to derive insight, streamlining operations and transition to sustainable energy generation.
"Much of the data needed to solve the complex energy challenges, such as superior subsurface decisions, already exists, yet is untapped. This is because one of the greatest values of that data is derived when it can be effectively combined, but usually this data is locked by data residency requirements, legacy applications or proprietary data formats," said Bill Vass, vice-president, engineering, AWS.
"By collaborating with IBM and leveraging Red Hat OpenShift, we will be able to offer customers a global, seamless offering with the flexibility to run on virtually any IT infrastructure and drive longer-term digital innovation."
"Data is a critical asset to help fuel energy transition, yet too often energy companies must choose between running applications on-premises or in the cloud, and often each deployment uses a proprietary data format," said Manish Chawla, global managing director, energy, resources and manufacturing, IBM.