FEBUS Optics, French developer and manufacturer of Distributed Fiber Optic Sensing (DFOS) devices, and LYTT, UK-based sensor fusion analytics platform provider, have signed a collaboration agreement to offer a powerful solution for well monitoring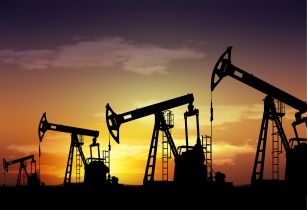 The collaboration provides continuous and distributed monitoring of assets. (Image source: Adobe Stock)
This collaboration provides continuous and distributed monitoring of assets which is easier to implement, less expensive than traditional methods and provides acoustic, temperature and strain information.
Based on FEBUS' hardware and LYTT's software, the collaboration is an opportunity to combine their expertise and to offer an innovative and powerful well monitoring solution that visualises real-time insights, enabling operators to make quick and informed decisions.
The FEBUS' patented distributed fibre-optic sensing is a non-intrusive method, which enables operators to meet the challenges of well monitoring and its various applications. Offering the world's largest range of interrogators in Distributed Fibre Optic Sensing (DFOS) technologies, FEBUS' customers are provided with acoustic, temperature and strain data. The devices are robust and optimised to run in harsh conditions. They are easy to implement, use and integrate with any supervision system.
Etienne Almoric, FEBUS Optics CEO, said, "With this agreement, we deliver to our customer a fully integrated solution for well monitoring by combining the best of FEBUS and LYTT. The objective is to make the life of our customers easier while extracting data that help to enhance the performance and the efficiency of well management."
LYTT's end-to-end platform combines, centralises, and analyses DFOS data and implements the latest innovations, like sensor fusion, machine learning and artificial intelligence. It transforms sensor data into connected business insights within seconds that can be accessed anywhere in the world. This real-time operational visibility enables LYTT's customers to make more informed decisions, faster.
Tim Morrish, sales director at LYTT, added, "Energy companies are increasingly turning to innovative DFOS technologies that deliver well monitoring solutions addressing their unique operational needs. Our partnership with FEBUS Optics enables further flexibility in monitoring design architecture for the O&G market."