A fall in the global oil prices has led to a reduced level of activity across the African continent and has affected countries that rely on oil and gas revenue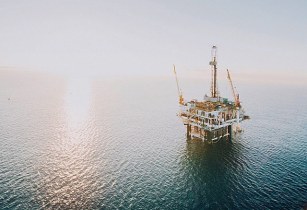 The oil and gas industry is being urged to look further than the challenges caused by low oil prices. (Image source: Dirk Dallas)
Despite this, there are still significant opportunities for Africa's oil and gas sector.
Chris Bredenhann, PwC Africa Oil & Gas Advisory Leader, said that the industry needs to look further than the challenges caused by low oil prices and evaluate the other factors which are shaping the industry. PwC's 'Africa Oil & Gas Review 2016' reported that continued cost reduction strategies in the industry, will see an increase in the demand for innovation in technology.
PwC's 'Africa Oil & Gas Review 2016' analyses what has happened in the last 12 months in the oil & gas industry within key African markets.
Africa has a proven natural gas base of 496.7 trillion cubic feet (Tcf) down marginally from 2014, with Nigeria, Libya, Algeria and Egypt totalling 90 per cent of the continent's natural gas production.
"The complexities and challenges facing Africa's oil & gas industry have become daunting. As uncertain regulatory frameworks, taxation requirements and corruption continue to rank at the top of industry's challenges in Africa, it also high time that governments make significant changes," said Bredenhann.
"Furthermore, players must look at the current state of the industry as an opportunity to reinvent themselves. Given the state of the industry, we think that stakeholders must also consider making changes to their business models. Change is the way to survive in the 'new energy future'. We need to see new business models, new products, new energy sources and new strategies to meet the new reality."