Lagos, Nigeria's commercial state and former federal capital, has reduced its 2020 budget by 14.7 per cent to US$2.40bn as revenue dipped due to the COVID-19 pandemic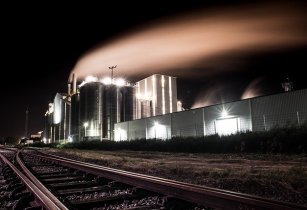 The review was due to the fall in crude oil prices with deleterious effects on statutory allocation expectations. (Image source: Rudy and Peter Skitterians/Pixabay)
The State's commissioner for economic planning and budget Sam Egube said that the review was due to the fall in crude oil prices with deleterious effects on statutory allocation expectations, downward pressure on its internally generated revenue, devaluation of the naira, reduced public and private sector investments, increased inflation, decline in goods and services as well as reductions in manufacturing activities.
Egube further added that the 2020 budget is being reviewed downwards due to external pressures from the coronavirus pandemic. However, the country's broad objectives are the same.
Nigeria is focussing on a number of issues to help keep the state and its economy running as expected, Egube added.