STRYDE has secured eight new contracts in five months for its new fast-track seismic data processing service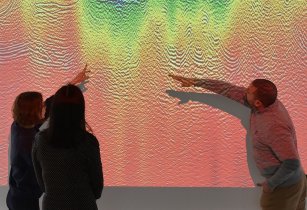 STRYDE has secured eight new contracts in five months. (Image Source: STRYDE)
Coupled with STRYDE Nodes, the company is working with clients across the globe to explore new potential beneath the surface at an unrivalled price point and faster turnaround.
To date, STRYDE has provided data processing solutions to various sectors, including oil and gas, geothermal and carbon capture, utilisation and storage (CCUS). One of the new projects secured sees STRYDE supporting a prominent oil and gas operator in Africa, where their team of geophysicists will process ca. 900 km of 2D lines (12 lines) gathered by STRYDE Nodes. The fast-track service offered by STRYDE's expert data processing team will deliver final processed images in less than three months, typically two to three times faster than conventional approaches.
With STRYDE Node, operators can deploy more seismic receivers in the field, without incurring additional cost or time, resulting in a denser dataset, despite the numerous structural and environmental challenges the acquisition team faced in the field. The dense dataset will now be conditioned and refined into high-quality images of the subsurface by STRYDE's processors, combined with a centre for high-performance computing (CHPC), capable of handling and processing extremely dense seismic datasets in a reduced timeframe, therefore providing increased cost-time savings to the operator.
STRYDE's head of processing, and land seismic expert, Amine Ourabah said, "We are pleased to provide companies with the means to thoroughly understand the subsurface far quicker than ever before. With our new fast-track service, companies can make better, more informed decisions at a much earlier stage than before, with quality seismic data acquired at a much lower cost."