UK-based Spectrum ASA has entered into a multi-client master cooperation agreement with the federal government of Somalia for 2D seismic data acquisition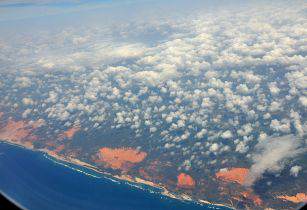 Major discoveries have been made offshore East African countries near Somalia. (Image source: Simisa/Wikimedia Commons)
The agreement allows Spectrum ASA to acquire approximately 28,000 km of long offset 2D seismic data offshore south Somalia, in the Indian Ocean. The new acquisition has been specifically designed to complement 20,000 km of existing seismic that was acquired in 2014.
At the signing ceremony in Mogadishu, Mohamed Mukhtar Ibrahim, minister of petroleum and mineral resources, said. "This historic seismic data agreement will be the resumption of the exploration program of the hydrocarbon reserves of our country, which will be a turning point for the economic development of our nation."
Spectrum ASA has also been granted the marketing rights for this data. Together, these seismic surveys will allow the in-depth study of hydrocarbon prospectivity offshore Somalia, which lies in close proximity to major discoveries offshore other East African countries. The company will use its global reach to market both data sets and raise interest from the exploration industry.
Omar Abdirashid Ali Sharmarke, Prime Minister of Somalia, was also present at the signing and said, "Seismic data can lead to good decision-making and a guided exploration strategy."
Somalia has been focusing on its offshore prospectivity. Recently, the country had awarded a contract to US-based ION Geophysical to acquire 8,000 km of 2D seismic data offshore Somalia.