Schlumberger has started a 5,080-sq km wide-azimuth (WAZ) multiclient survey in the Salina del Istmo Basin in the Gulf of Mexico Bay of Campeche, providing the first 3D coverage over this shallow-water target area that includes the recent Zama-1 discovery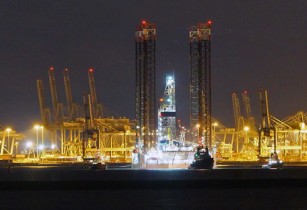 Multiclient survey in the Salina del Istmo Basin will provide the first 3D coverage over the shallow-water target area. (Image source: kees torn/Flickr)
The project, called WAZ-6, has significant industry prefunding and is being commissioned by WesternGeco, the geophysical services and subsurface data solutions division of Schlumberger, using Polarcus acquisition services. The survey will complement existing WesternGeco WAZ coverage, seamlessly merging with other WesternGeco Campeche WAZ programmes.
Maurice Nessim, president, WesternGeco , said, "The WAZ-6 project builds on our vast subsurface understanding of Campeche and will help clients solve their illumination and imaging challenges in this geologically complex area."
"We have acquired and processed more than 72,000 sq km of new WAZ data and reimaged around 95,000 sq km in the Campeche basin alone. This is part of our commitment to help our clients accelerate their exploration plans," he added.
A range of advanced imaging technologies will be applied to improve reservoir continuity and ensure reliable amplitude and quantitative interpretation (QI) analysis, thus reducing predrilling risk and increasing the exploration success rate. WesternGeco will use cloud computing power to accelerate processing, with expected delivery to clients in late 2020.