Nigerian independent Nigdel United Oil Company is currently mobilising a vessel for a 3D seismic acquisition programme over its Niger Delta Block OPL 233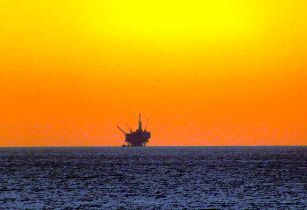 Nigdel United Oil Company operates the licence on a 60 per cent stake. (Image source: Conduqtor/Wikimedia Commons)
The 104 sq km 3D ocean bottom cable survey by Geoscience Marine Systems is expected to start in April 2014 and be completed by July 2014, partner SacOil of South Africa said.
The survey would pinpoint an optimal well location on the acreage, which was drilled by Shell in 1986 and had uncovered oil and gas pay in five horizons.
Lying in water depths of between five and 10 metres, the Eastern Niger Delta Basin Block is adjacent to Chevron's Apoi Funiwa oilfield.
Nigdel United Oil Company operates the licence on a 60 per cent stake with partners UK-registered Energy Equity Resources and SacOil on 20 per cent each.