Nigeria may be on the verge of a significant oil find in the Lake Chad area, based on analysis of recent seismic 3D data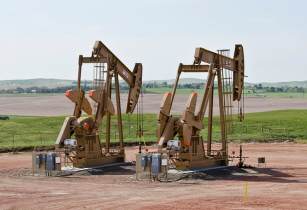 Based on analysis of recent seismic 3D data, exploration of the Lake Chad region may soon begin in earnest. (Image source: Tim Evanson/Flickr)
This was revealed by Dr. Ibe Kachikwu, group MD of the Nigerian National Petroleum Corporation (NNPC), while he was making a presentation at the Petroleum Club in Lagos. He said that after analysing the seismic data generated from the Chad Basin, NNPC is injecting a lot of energy into the effort to ensure success in this regard.
"There are signs from the latest 3D seismic studies that oil may well be very close to being found now in Lake Chad after very many years of trials. I think that this is very key, both for the geographical balancing of oil production and for the purpose of refinery placement in the north, in terms of access to crude. I am optimistic that by the end of the year, we should be able to announce something major on this," he said.
Identifying areas where urgent intervention is needed in Nigeria's oil and gas sector, Dr. Kachikwu named running production acreages with transparent and profitable partnerships to bridge capacity and funding gaps; encouraging investment inflow into to Nigeria's oil and gas industry; and engagement with local communities and driving regulation to develop the sector income. He also specified that for the intervention targets, NNPC is projecting an inflow of US$20bn in 2016 to enable it to fund major projects and improve its bottom line.