ION Geophysical Corporation, provider of geophysical services in global oil and gas industry, has announced that acquisition began on a new 2D multi-client programme offshore Ghana in partnership with Geoex and Ghana Geophysical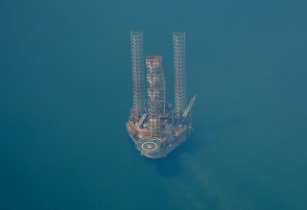 The new data is set to help a number of E&P companies properly evaluate the offshore opportunities in Ghana. (Image source: Michael Coghlan/Flickr)
ION and its partners are expected to acquire up to 7,200km of data in advance of the licensing round that is anticipated in late 2018 to help refine understanding of the West Africa's oil and gas.
"This data will be the first offshore Ghana to image 40km below the seafloor. In addition, ION's Marlin™ operations optimisation software will help maximise the safety and efficiency of the survey," said the company.
The acquisition is expected to be completed at the end of May 2018 with Fast Track products available in Q3 2018 and final imaging products expected in Q1 2019.
Similar to other ION BasinSPAN™ programmes, West Equatorial AfricaSPAN was custom designed in collaboration with regional experts and clients to answer remaining geological questions with a survey tied to recent discoveries.
Ghana is seen to possess about five to seven billion barrels of petroleum and up to six trillion cf of natural gas in reserves and has renewed interest due to new projects coming online and the resolution of the maritime boundary dispute with Côte d'Ivoire in September 2017. The West African country is opening up ways to attract international investors to explore more oil and gas opportunities in the region, to boost the country's economy.
ION's initiative comes in line to support Ghana in achieving this goal of exploring further oil and gas reserves, said Joe Gagliardi, senior vice-president of ION's E&P business development group.
"The new data we are acquiring will help a number of E&P companies properly evaluate the offshore acreage in advance of the country's first competitive bid round later this year," Gagliardi noted.
ION, with its strong focus in the continent's hydrocarbon sector, has conducted a number of geophysical surveys to reshape Africa's oil and gas industry. In 2016, the company, in partnership with Schlumberger WesternGeco, announced a new 3D multiclient reimaging broadband programme offshore Mexico, to maximise data quality and offer geological insights for upcoming licensing rounds.