Getech, geoscience data provider to oil, gas and mining exploration sectors, has been awarded a contract worth US$5mn by Sonangol in Angola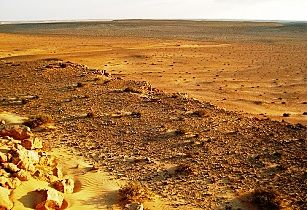 The project will require the integration of large datasets including seismic and well data in order to generate a well-founded and comprehensive interpretation and framework for future exploration across the region. (Image source: Space & Light/Flickr)
Touted to be the UK-based company's single largest contract till date, the aim of the project is to generate structural and related interpretations for the geological basins of Angola, which includes gravity and magnetic data interpretation, structural mapping, plate modelling, depositional modelling, palaeogeographic reconstruction and palaeodrainage analysis.
The project will also require the integration of large datasets including seismic and well data in order to generate a well-founded and comprehensive interpretation and framework for future exploration across the region, Getech added.
The work is due to start immediately and the company anticipates that most of the income will be recognised in the current financial year.
Raymond Wolfson, chief executive of Getech, said, "This contract represents our largest proprietary project to date. Such contracts are only feasible because we have built a large team of geoscientists, many of whom are specialists in the particular disciplines required and who can integrate their disciplines into our globe exploration platform. This new contract is an illustration of our future ambitions."