Oil industry company CGG has donated a comprehensive geoscience software and supportive training package to Eduardo Mondlane University (UEM), the oldest and largest university in Mozambique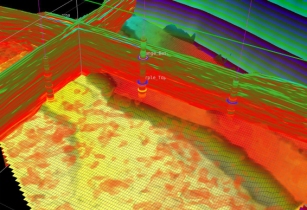 CGG donated hardware pre-installed with GeoSoftware's advanced PowerLog and HampsonRussell geoscience software suites. (Image source: CGG GeoSoftware)
The company stated that the UEM's geology department was the first in Mozambique to benefit from such a collaboration initiative.
The initiative is part of CGG's global University Donation Programme (UDP) to improve opportunities for local students to pursue successful careers in petroleum geosciences.
The focus of the donation was to enhance teaching and research in the specific areas of reservoir characterisation and petrophysics within UEM's Petroleum Geology and Petroleum Engineering courses.
CGG also donated hardware pre-installed with GeoSoftware's advanced PowerLog and HampsonRussell geoscience software suites. Its experts held mentoring workshops for students, research staff and lecturers to learn more about the theory behind specific techniques, such as AVO, inversion and petrophysics, and test their knowledge with practical exercises before running case studies on the software.
Kamal Al-Yahya, senior vice-president, software and smart data solutions, CGG, said, "This exciting collaboration with UEM is similar to other initiatives CGG has already conducted in the region with Agostinho Neto University in Angola and the University of Wits in South Africa. It demonstrates our commitment to supporting leading places of learning in training world-class geoscience professionals."