A marine EM company called EMGS is providing fieldwide insights on gas saturation levels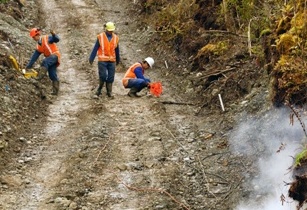 Companies are preferring 2D EM over 2D seismic to de-risk, and demanding more effective 3D seismic campaigns. (Image Source: Adobe Stock)
In this interview, they lay out their survey activities in West Africa, exclusive digital advances in imaging, sustainable approaches and more
How does EMGS' technology help companies in their search for offshore hydrocarbons?
Traditionally, electromagnetic (EM) has been used to de-risk specific prospects for drill or drop. However, with latest technology, we are now seeing a change in demand. Both seismic and oil companies are asking for 2D EM over 2D seismic to derisk, and make 3D seismic campaigns more effective and, hence, attractive from a cost as well as prospectivity point of view.
On the other side of the exploration and production (E&P) workflow, a large part of our surveys in the previous years has been towards the appraisal of gas fields. There are, in general, two reasons – first being the technology's capability of distinguishing low saturation gas from high saturation gas; the other being the ability to map the gas saturation level fieldwide and estimate net hydrocarbon map, thus identifying the sweet spots in a reservoir.
Companies are preferring 2D EM over 2D seismic to de-risk, and demanding more effective 3D seismic campaigns.
Tell us about EMGS' presence in Africa.
EMGS has been working around Africa since the start of the company – a survey over Girassol in Angola in 2002 was our first pilot test of the method.
Currently we are working with several West African countries to re-process and understand the potential of legacy data, and with different IOC on potential surveys, both proprietary and multi-client over the next two years along the whole western African margin.
Does the company have any expansion plans for Africa? What potential does it see in the African market?
EMGS has not done much work in Africa in the last 10 years, but that looks to change now. We had two surveys in the pipeline in 2020 that was aborted due to the pandemic. But it looks like we will return with the vessel sometime next year, which allows for other interested parties to take advantage of reduced mobilisation costs.
Will the company be launching any new products? What exclusive features can customers expect from them?
Recently we just completed a pilot test in a research consortium named ATLAB. It was done with a new technology that we have developed over the years – a towed EM streamer for shallow surface imaging.
Furthermore, our EM vessel was used in the survey as a platform for a multi-physical acquisition. Working alongwith PGS and Inapril, we acquired seismic and EM in the same survey, both towed seismic and nodal seismic.
In addition, together with Norce, we added various sensors to our EM source, collecting data from close to the seabed for environmental purposes and a multi-beam for seabed mapping. This technology provides for cost-effective acquisition of data for the marine minerals industry, and we foresee similar benefits for the offshore wind geotechnical services.
Furthermore, in oil and gas the ability to acquire seismic and EM allows for a new exploration model, enabling seismic and EM at the same time. And lastly, oil companies are interested in our newfound ability to deploy by drop nodes, both seismic and EM nodes, with potential cost-savings to velocity surveys and the benefit of adding EM into the velocity building process.
Does the company face any market challenges because of the current worldwide decarbonisation drive?
We faced serious challenges during the pandemic due to logistical issues related to acquiring surveys. The investment environment at US$20 oil was very low from the oil & gas companies. However, we got through and now that the market seems to have improved, we are doing reasonably well on the economic side.
We would rather have a positive look on the de-carbonisation end as EM allows for a much more cost effective approach and also low carbon intensity exploration through drilling fewer but better exploration wells.
On top of that, we are seeing new markets open for us in exploration of marine minerals and for site surveys for offshore wind. We have a role to play in the monitoring of CO-injected reservoirs, but that is currently a little longer into the future.