Wintershall Dea, together with its partners have produced first gas at the ED2-X well at East Damanhur block in the onshore Nile Delta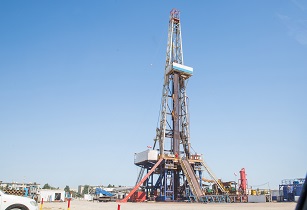 The well's location enabled a rapid tie-back and production start. (Image source: Adobe Stock)
The licensees, operator Wintershall Dea (40%) and partners Cheiron Energy (40%) and INA (20%), as well as the Egyptian Gas Holding Company (EGAS), started exploring at East Damanhur in 2021 and announced a gas discovery in the ED-2X ST1 well in January. The well's location, nearby to existing infrastructure at Disouq, enabled a rapid tie-back and production start.
"Bringing this well into production safely and efficiently enables us to deliver additional energy at a time when it is much needed in Egypt," said Dawn Summers, Wintershall Dea's chief operating officer and responsible board member for the MENA region.
The ED-2X ST1 well is located about 3 kms from the Disouq field, where Wintershall Dea and EGAS are producing natural gas in the DISOUCO joint venture. The well was tied-back to the Disouq facilities within two months. It delivers production of around 10 mn standard cu/ft per day.
Sameh Sabry, senior vice president and managing director of BU Egypt, said, "We are committed to maintaining production levels while implementing emission reduction programmes in Egypt. By achieving zero routine flaring at the DISOUCO JV and now with the first gas for the ED-2X ST1 well at East Damanhur, we are delivering on both."