"Growth projections for oil and gas in Southern and East Africa are the best they have ever been," said Nick de Blocq, Business Development Manager at Schlumberger East and Southern Africa. "The region holds a treasure trove of opportunities for local oil and gas sectors."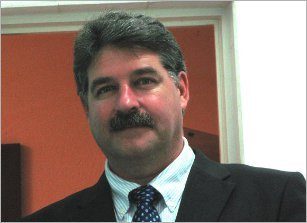 Southern and East Africa holds a treasure trove of opportunities for local oil and gas sectors.
De Blocq is one of several international speakers who will be addressing delegates at the upcoming Oil & Gas Africa conference on 14 March 2012 at the Cape Town Convention Centre. His presentation will focus on 'African Business Opportunities in Southern and East Africa'. The conference forms part of the Oil & Gas Africa 2012 trade exhibition.
"The region is increasingly being seen as one of the last outposts of exploration with a still-friendly commercial environment, and the rig count is set to double year-on-year," said De Blocq.
Local content is becoming an important component in the exploration and production requirements of countries in the region, and international companies need to form strategic partnerships with states and local companies in order to facilitate this.
De Blocq said that some of the biggest opportunities in the oil and gas sector in Southern and East Africa are for the provision of services - engineering support, logistics expertise, consumables suppliers, inspection services fully conversant with current industry requirements and freight forwarders with customs links. There are also opportunities for suitably qualified and aggressive local technicians, engineers and geologists who demonstrate a passion for the industry.
De Blocq added that upstream oil and gas experience is almost non-existent in East Africa in terms of local availability. "This is not new in immature oil countries and needs to be taken on by the multi-nationals in terms of employment, training and collaboration with local tertiary educational structures."
Despite the positive outlook for the industry, De Blocq also pointed to constraints preventing Southern and East Africa from fully leveraging their opportunities. The most common obstacle is the temptation to change the rules in mid-game.
"For example, one of the best discoveries of oil in Sub-Saharan Africa in 10 years was made in Uganda, but the project was put on hold for a year because of late attempts by its government to draft a new set of oil laws and make changes to tax laws without investigating ways to allow the exploration companies continue their work in the interim."
Two of the biggest projects include the appraisal and eventual development work of the world-class gas fields offshore in Mozambique and Tanzania. Others include the onshore oil fields in the Lake Albert region of Uganda. And, there are additional opportunities that will arise from projects in northern Mozambique and Southern Tanzania.
De Blocq said there are plans to develop at least two Liquefied Natural Gas (LNG) plants, which will require massive civil engineering and mid-stream O&G expertise. "Construction and pipeline companies need to get involved early with bigger players to find ways of assisting with design, fabrication and construction."
ENI SpA and Anadarko Petroleum Corporation recently discovered multiple commercial natural gas fields in Mozambique's Rovuma basin. Total gas reserves are estimated to be at least 22.5 tcf. This is potentially worth about US$800bn.