International oil companies (IOCs) have said that there is a disconnect between private sector operators and plans by the Nigerian government to use the Petroleum Industry Bill (PIB) to attract US$108bn investment to the industry between 2012 and 2025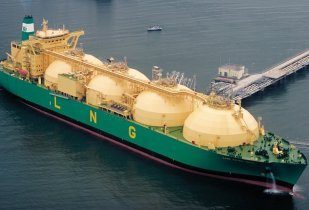 The Nigerian government is expected to invest up to $30bn in the gas industry by 2025 according to ExxonMobil managing director, Mark Ward. (Image source: Shell).
Many prominent IOCs believe there is a need to fine-tune the bill before it becomes law, according to Leadership.
Ubaka Emelumadu, vice president of gas for Sub-Saharan Africa at Shell Upstream International, noted that the current PIB under consideration would play a vital role in the survival and growth of the oil and gas industry in Nigeria if it is fine-tuned.
However, he said, there are some disparities between the position of the IOCs and that of the government in some key areas.
The IOCs are particular about the establishment of a stable legal, regulatory and fiscal framework.
"In terms of fiscals, what we have seen and know of this PIB requires improvement to attract the required level of investment to match Nigeria's expectations now and in the future," said Emelumadu.
"For instance, with gas tax increasing from 30 per cent to 80 per cent, royalty increasing from seven per cent to 12.5 per cent for big producers and minimal tax allowances for investment incentives on gas cannot simply work."
ExxonMobil managing director, Mark Ward, said that, as a representative of the IOCs operating in Nigeria, he knew that the PIB in its current form would stifle every planned investment of the IOCs.
"There is an expected 64 per cent increase in crude oil production between now and the year 2025," he said.
He added that the government is also expecting IOCs to invest as much as $30bn in the gas industry over the same period.