Seven Energy has successfully drilled a gas test well on the Uquo field located onshore southeast Niger Delta basin in Nigeria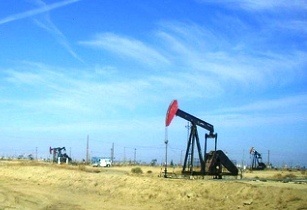 The Uquo field has nearly 17bn cubic metres of gas reserves. (Sporst/Flickr)
The Uquo Well-4, which was initially drilled in 1972, was re-entered into to prepare it for commercial gas deliveries.
The drilling was re-completed in the Miocene Agbada formation over a 18.2 metre interval between 2,071 metres to 2090 metres and tested at a sustained flow rate of 991,089 cubic metres per day on a 64/64ths inch choke.
The Uquo field, with nearly 17bn cubic metres of gas reserves, is being developed by Seven Energy in collaboration with Frontier Oil Limited to supply gas to Accugas, the wholly owned gas marketing, processing and distribution subsidiary of Seven Energy.
Phillip Ihenacho, CEO of Seven Energy, said, "This successful well test is in line with our expectations. It confirms the excellent nature of the reservoir, provides back-up to the existing production well dedicated to gas deliveries for the Ibom Power station and is a very encouraging result ahead of a further three-well drilling campaign on the Uquo field, which is scheduled to commence later this year."
Accugas has contracts that include supply of five million cubic metres of gas per day to two power stations, the first being Ibom Power Company at a rate of 1.2mn cubic metres.
The firm has completed and commissioned the first of the two-train 5.6mn cubic metres of gas per day processing facility along with a 62km 18-inch pipeline running from Uquo to Ikot Abasi to supply gas to Ibom Power.
It has a another deal to supply gas at a rate of 3.7mn cubic feet per day to the federal-owned Calabar Power station for which it is currently building a 37km, 24-inch pipeline from Uquo to Oron.