Emerging domestic gas and helium producer Renergen has announced the start of the first ever Liquefied Natural Gas (LNG) auction in South Africa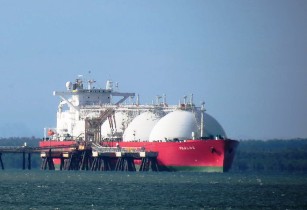 LNG offers a less carbon-intensive substitute for existing South African transportation fuel, thermal fuel and power. (Image source: Ken Hodge/Flickr)
The producer said interested parties are invited to apply for a bid to allocate LNG from the company's Virginia Gas Project, located in the Free State, about 250 km southwest of Johannesburg.
Renergen is the first South African based company to supply LNG, and from domestic supply as opposed to other imported sources. By 2021, the company will finalise its Virginia Gas Project Phase 1 expansion plans and will produce LNG and helium.
This major milestone will see Renergen becoming the country's first LNG distributor (in partnership with Total) at filling stations, and the only domestic helium producer. Renergen anticipates availability of Phase 2 of the Virginia Gas Project by 2023. The firm expects a significant increase in demand for LNG across South Africa.
Phase 2 production at the Virginia Gas Project will bolster the 2021 Phase 1 production, providing LNG availability across all major highways in South Africa with surplus volume to be put on the market. LNG is the cleanest combustion of all hydrocarbons and offers a less carbon-intensive substitute for existing South African transportation fuel, thermal fuel and power.
Furthermore, all stakeholders will be required to sign a mutual confidentiality agreement while all details related to the auction will be kept in confidence. Information relating to successful bids, including the identities of successful bidders, will be kept confidential and will only be made public by mutual agreement.