Puma Energy has announced the acquisition of Zambia-based liquid petroleum gas (LPG) supplier OGAZ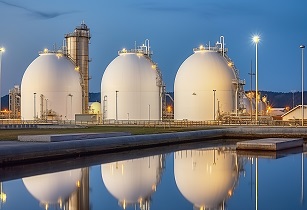 OGAZ currently supplies around 18% of the LPG market in Zambia. (Image source: Adobe Stock)
This acquisition aligns with Puma Energy's focus on core downstream markets and commitment to providing lower carbon alternatives to traditional fuels.
The transaction will see Puma Energy acquire two 50-metric ton storage tanks and a cylinder filling facility in Lusaka's industrial area as well as over 37,000 LPG cylinders. OGAZ currently supplies around 18% of the LPG market in Zambia.
LPG plays a vital role in the energy mix in sub-Saharan Africa, where an estimated 970 mn people lack access to clean cooking fuels and technologies according to the IEA. Many households rely on solid fuels such as wood and charcoal, or kerosene, leading to environmental and health hazards. Household air pollution, predominantly from cooking smoke, is linked to 2.5 mn premature deaths globally, while the use of wood also contributes to deforestation.
Patricio Chababo, Puma Energy's general manager in Zambia said, "I am delighted to announce the acquisition of OGAZ's assets in Zambia. This transaction aligns with Puma Energy's purpose of energising communities because LPG is a safe, convenient and cost-effective way for households to access cleaner cooking. The use of LPG in place of traditional fuels protects the community's health and is a more environmentally friendly and lower carbon alternative than many of the alternative sources of fuel."
Apart from being used for home cooking and heating, LPG can serve as a vital energy source for various other commercial and industrial applications, including in hotels, restaurants, hospitals schools, and shopping malls.