East Africa's natural gas reserves are under threat from maritime piracy, according to the director of specialist energy attorneys, Havemann Inc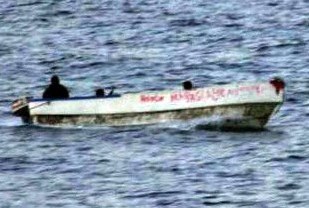 Somali pirates. (Image source: US Navy.)
Company founder, Luke Havemann, made the claim at the Natural Gas Southern Africa Conference which was held recently in Johannesburg, South Africa.
"Maritime piracy in the Gulf of Aden off the coast of Somalia has been on the increase since 2008 and has wreaked havoc on the shipping industry," he was quoted as saying by Business Live.
"It has resulted in significant increases in associated costs as ships either take a longer route to avoid this area, or race through this area at high speeds, which is heavy on fuel.
"Insurance premiums have skyrocketed and shipping companies now hire specialist security services to accompany ships."
READ MORE...
Oil bounty encouraging pirate activity off West African coast
What's SWOT got? Keeping one step ahead of the bad guys
Oil information management under scrutiny at Platts