Petro Viking Energy (PVE) looks set to gain dominance over two blocks offshore Namibia as a result of a US$4 million deal with Grisham Assets Corp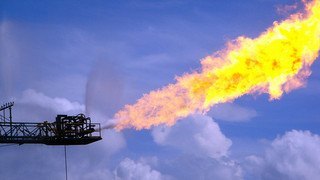 Petro Viking Energy is planning to gain 100 per cent of Grisham shares. (Image source: Ken Doerr)
The Namibian Ministry of Mines and Energy (MME) has issued Petroleum Exploration Licences for Block 1810 and 2913B to the private oil company Grisham.
As a direct result, PVE has decided to finalise its previously-arranged transaction agreement with Grisham, as laid out in a Letter of Intent, made public on March 19, 2012.
The transaction will see PVE, who trade on the TSX Venture Exchange under the symbol VIK-V, gain 100 per cent of the issued and outstanding shares in the capital of Grisham.
In exchange, PVE are to supply US$4 million, 7 million common shares at a deemed issue price of $0.20, and another 7 million warrants of the company.
According to PVE president Giovanni DeFrancesco, the final agreement of the transaction between the two companies will comprise of a customary condition to closing and the receipt of any applicable approvals by the MME.
It will also include the completion of satisfactory due diligence on Grisham, and all legal, financial, geological, and technical documentation related to the block Grisham is working on.