Tanzania's gas supplies are at risk of major disruption following the refusal of the country's largest gas producer, PanAfrican Energy, to pay the government US$33 million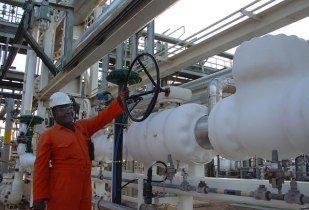 Natural gas supplied by PanAfrican Energy is used to generate around half of Tanzania's electricity. (Image source: PanAfrican Energy)
The Tanzanian government has said that PanAfrican Energy, a division of Canada's Orca Exploration, is legally obliged to pay the money. The government has accused PanAfrican of withholding money for several months.
Natural gas provided by PanAfrican is used to generate around 50 per cent of Tanzania's electricity.
Last year, a parliamentary investigation found that PanAfrican had denied state-run Tanzania Petroleum Development Corporation (TPDC) a share of gas revenues. Orca strongly denied the claims.
"Clearly the government is under pressure to increase its earnings, but we feel the approach taken to resolve this matter has been harsh," Andrew Brown, PanAfrican's general manager, was quoted as saying by Reuters.
"We are not offering anything that would constitute an offer to compensate for any wrongdoing, as we haven't done anything wrong."
PanAfrican has said it is entitled to recoup the $160 million it has spent in Tanzania to date under the terms of its production-sharing agreement (PSA) with the government.
State officials said that the funds belong to the treasury and the TPDC alleged that PanAfrican overspent on downstream network costs, breaking the terms of the PSA, and should therefore reimburse the treasury.
PanAfrican refuted the allegation and said that spending was in line with international standards but agreed to alter the terms of its 10-year-old PSA to implement measures that included giving the state a greater share of future profits.
"We are still having meetings. I don't know if there's a way of discussing it because it's still ongoing," Gabriel Bujulu, principal petroleum engineer at the TPDC, told Reuters. "I don't think it's wise to talk about it at this time."
PanAfrican collected $18.8 million in revenue from natural gas in Tanzania in the first quarter of 2012, made $2 million profit and paid $1.8 million to the Tanzanian government under its PSA, according to Orca's most recent financial report.