Ophir Energy and BG Group have announced that they have made fresh gas discovery with the Ngisi-1 well on Block 4 offshore Tanzania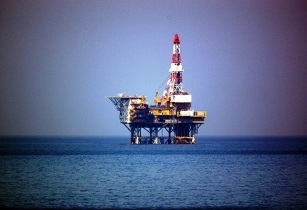 The Ngisi-1 well was drilled by the Deepsea Metro I drillship approximately five kilometres to the northeast of the Chewa-1 well. (Image source: Tsuda/Flickr)
Ophir Energy, an African-focussed oil and gas exploration company, reportedly holds 40 per cent of Blocks 1, 3 and 4 in Tanzania. BG Group, a natural gas company headquartered in London, operates with 60 per cent interest.
The Ngisi-1 well was drilled by the Deepsea Metro I drillship approximately five kilometres to the northeast of the Chewa-1 well. It was designed to appraise the Chewa gas discovery drilled in 2010 and to penetrate the Ngisi exploration prospect.
Gas pay was encountered in the Ngisi prospect within a high net to gross reservoir interval. The penetrations into the Chewa reservoir also confirmed excellent reservoir characteristics, company sources said.
As a result, the total mean recoverable resource of the Chewa-Pweza-Ngisi hub went up from 105bn cubic metres to 127bn cubic metres.
The drillship has now been moved to drill the Mkizi-1 gas exploration well in Block 1 offshore the East African country.
Nick Cooper, CEO of Ophir Energy, said, "The successful Ngisi drilling results provide critical mass for the aggregation and development of the gas discoveries in Block 4. These will be piped ashore and combined with the Block 1 resources for Tanzania's LNG development."