US oil and gas explorer Anadarko Petroleum Corporation has successfully completed its planned appraisal drilling programme in its offshore Mozambique discovery area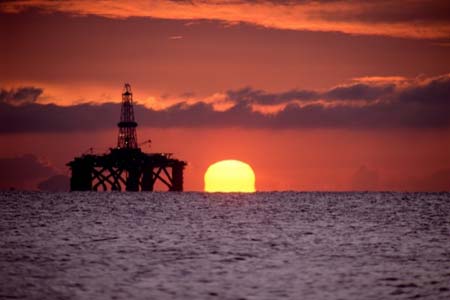 The Barquentine-4 well in Offshore Area 1 encountered approximately 160 metres of natural gas pay.
The 1,650 metre-deep Barquentine-4 well, located in Offshore Area 1 of the Rovuma Basin, encountered approximately 160 metres of natural gas pay, becoming the Anadarko partnership's ninth successful well in the complex.
Local school children selected the name Prosperidade for the discovery area in the Offshore Area 1 block, which includes the Windjammer, Barquentine, Lagosta and Camarão discoveries, as well as five subsequent appraisal wells.
"Our appraisal drilling programme in the Prosperidade complex offshore Mozambique delivered outstanding results that provide significant confidence in the vast extent of this accumulation and will be key in achieving third-party reserve certification, as we advance the partnership's world-class LNG project toward final investment decision," said Bob Daniels, worldwide exploration senior vice president for Anadarko.
"The selection of Prosperidade as the field name is certainly appropriate, as it symbolises the partnership's expectations for this area and the opportunities it represents for the people of Mozambique."
Prosperidade has been estimated to hold recoverable resources of 17 to 30-plus trillion cubic feet of natural gas.
"Our next step is to mobilise the drillship to the northern section of our block to begin testing additional high-potential exploration prospects that may expand the resource even further and provide tieback opportunities for future LNG hub facilities," remarked Daniels.
Anadarko has a 36.5 per cent working interest in its 2.6 million acre Offshore Area 1 operation, of which Barquentine-4 is the northernmost well in the Prosperidade complex, sitting 30km north of the Lagosta discovery well at the southern end of the site.
Following the completion of operations at Barquentine-4, the drillship will be moved to the northern part of the Offshore Area 1 block to top-set the Atum prospect, before drilling begins at the Golfinho prospect.