The Nigerian National Petroleum Corporation (NNPC) achieved a trading surplus of US$108.84mn for November 2020, a 70.33% increase compared to the October 2020 sales, according to NNPC's Monthly Financial and Operation Report (MFOR)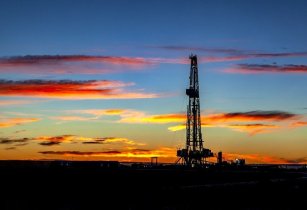 The NNPC Group's surplus was bolstered by the noticeable improved profits for additional engineering services. (Image source: Terry McGraw/Pixabay)
"Crude oil export sales contributed US$73.09mn of the dollar transactions compared with US$12.38mn contribution in the previous month; while the export gas sales amounted to US$35.75mn in the month," stated the company.
The total crude oil and gas export for the period of November 2019 to November 2020 stood at US$2.89bn.
Additionally, the report further indicated that in the month under review, NNPC Group's operating revenue as compared to October 2020, decreased slightly by 0.02% to stand at approximately US$1.03bn.
"The 54% increase in trading surplus in November MFOR is primarily ascribed to the substantial decrease in expenditure from the Nigeria Gas Company (NGC) due to cost reduction in overheads, coupled with 38% reduction in NNPC Corporate Headquarters deficit."
"In addition, the NNPC Group's surplus was bolstered by the noticeable improved profits for additional engineering services rendered by the Nigerian Engineering and Technical Company (NETCO) and increased revenue from import activities posted by Duke Oil Incorporated," it further added.
In the gas industry, around 222.34 bcf of natural gas was produced in the month under review. This translated to an average daily production of 7,411.52 mmscfd.
For the period November 2019-November 2020, a total of 3,004.06 bcf of gas was produced, representing an average daily production of 7,642.69 mmscfd during the period.