Nigerian President Goodluck Jonathan is moving to meet voters' demands for more electricity with a series of major gas agreements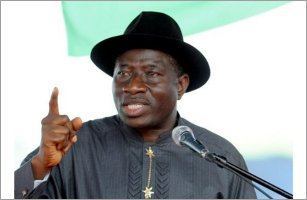 Nigerian President Goodluck Jonathan is moving to meet voters' demands for more electricity with a series of major gas agreements
On the eve of his inauguration as the country's 14th head of state, the Power Holding Company of Nigeria and the Nigerian National Petroleum Corporation reached gas sales aggregation supply agreements with Total, Chevron, Agip, and Shell Petroleum Development Company.
In a signing ceremony with Minister of State for Power Nuhu Wya and NNPC managing director Austin Oniwon, Nigerian Petroleum Resources Minister Diezani Alison-Madueke said the agreements fast-track stable electricity supplies for Africa's largest oil producer with the Egbin power plant anchoring a campaign to ensure that over 70 per cent of the power sector's gas needs are met.
Wya says five of Egbin's six units are on line with maintenance underway on the sixth.
Record completion
"I do not envisage any problem as all the materials needed for the maintenance have already been procured," Wya says. "The management of the station has promised that the maintenance will be completed in record time."
Egbin is Nigeria's largest plant at 850mw. But productive capacity falls off quickly with Jebba, Okpai, and Shiroro all falling below 440mw and Afam, Geregu, AES, and Kainji all falling below 300mw.
Electricity was one of the biggest campaign issues in the April election that returned President Jonathan to office with his own four-year mandate after taking power following last year's death of Umaru Musa Yar'adua.
Electric deficit
Current power generation of less than 3,900mw is still more than 6,000mw below Nigeria's estimated daily demand.
"To drive our overall economic vision, power sector reform is at the heart of our industrialization," President Jonathan said in his inaugural address. "I call on all stakeholders to cooperation with my administration to ensure the success of the reforms. Over the next four years, attention will be focused on rebuilding our infrastructure."
Nigerian Gas Association president Chima Ibeneche says the gas sales supply agreements are an important part of meeting the country's power needs with gas that was previously flared.
"It has long been the goal of Nigerian governments to diversify the country's mainstay oil and gas sector and turn it into a base for industrial development while positioning itself to be a major player in the global gas industry," Ibeneche says.
Already supplying gas to Ghana, Nigeria has reached agreements to supply both Benin and Togo through the West African Gas Pipeline.Shell is expecting to supply as much as 70mn scf of gas per day through the pipeline with additional capacity to increase supplies in the future.
"The West African Gas Pipeline will have an immense positive impact both for Nigeria and for her neighbors," says Shell Nigeria managing director Mutiu Sunmonu. "We are committed to provide commercial gas supply to Afam and other power stations in order to generate adequate electricity for the nation."