The Mauritius Commercial Bank Ltd (MCB) is facilitating Senegal's endeavour to improve its national electrification rate through its US$60mn participation in the syndicated project finance facility of US$140mn to Karpowership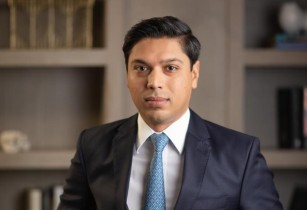 Zaahir Sulliman is the head of specialised finance at MCB. (Image source: MCB)
The Powership is contributing to around 15% of Senegal's electricity supply. According to Africa Energy Outlook 2019, Senegal's electrification rate was 69% in 2018, with a 92% rate in urban areas and only 42% in rural areas. As per the Government's Plan Sénégal Emergent, a national roadmap adopted back in 2014, the state ambitions to increase its electrification rate to 100% by 2025, whilst focusing on lowering electricity generation costs by reducing its dependence on imported liquid fuels and increasing electricity access to rural areas.
The Powership will soon shift from the use of heavy fuel oil to gas. This fuel switch-over will generate material reduction in Senegal's fuel bill with positive spill-over effect on electricity costs in line with the Plan Sénégal Emergent.
The Powership's fuel transition is being facilitated by a Floating Storage and Regasification Unit (FSRU). Following successful sea trials, the FSRU has departed Singapore and is expected in Senegal in the coming weeks. The FSRU is a KARMOL's enterprise – KARMOL is a joint venture between Karpowership and Mitsui O.S.K. Lines, Ltd.
Zaahir Sulliman, head of specialised finance, MCB, said, "Fnancing Karpowership in Senegal is a first step in the right direction and we are looking forward to increase our participation in projects that foster energy production whilst promoting both climatic and environment friendliness in an endeavor to increase living standards."