The long-awaited Kudu Gas Project could come on stream as early as 2016, just in time to link the gas pipe and other oil and gas exploration development taking place in South Africa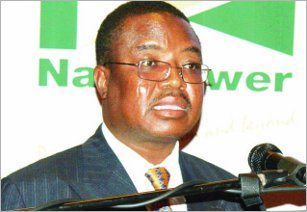 The long-awaited Kudu Gas Project could come on stream as early as 2016.
Next year will see energy utility, Nampower, inviting bids for the 49 per cent equity shareholding, as well as issuing tenders for engineering, procurement and construction and for operation and maintenance contracts, according to NamPower's Managing Director, Paulinus Shilamba.
Projections are that a final investment decision would be made in mid-2012, with 2016 as the target for commercial operations to start. "Kudu must be treated as a flagship project for the country and stakeholder support will be critical to its success," he said.
South Africa already has an elaborate plan involving gas, complete with a gas pipeline from Alexander Bay, a stone's throw away from Oranjemund. The Kudu gas fields are just off the coast of Oranjemund.
South Africa's proposed gas pipeline would transverse the coastline of the Cape, going as far as East London, via Mossel Bay and Port Elizabeth, passing through major bulk oil storage and refineries as well as major offshore gas fields currently under exploration. Half of the power generated from the Kudu power station, which is about 400MW, would be consumed in Namibia with the balance to be exported to regional markets, according to Nampower.
Progress has been made between the group of gas field developers, Tullow Oil, NamCor, Gasprom Neftegas and Itochu and Nampower, which is responsible for the development of the power station.
"Negotiations on the Project Development Agreement outlining agreed action of all parties are at an advanced stage and will be signed in due course. The gas supply agreement is also in its final draft stage and could also be signed soon," said Shilamba.