Ipieca, the global oil and gas association for advancing environmental and social performance across the energy transition, has made support of eight Ipieca principles a new condition of membership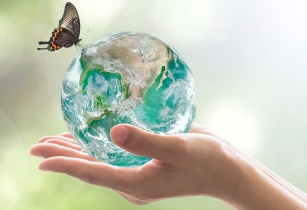 The principles demonstrate Ipieca's commitment towards a sustainable energy transition. (Image Source: Adobe Stock)
They are grouped under the association's four strategic pillars of climate, nature, people and sustainability. Each thematic area includes two principles – while the first provides support for a United Nation's convention or initiative, the second is designed to advance the environmental and social performance of Ipieca member companies' operations.
Climate principles
1. Support the Paris Agreement and its aims.
2. Advance emissions reduction and innovation, and enable adoption of low-carbon products and solutions across oil, gas and/or alternative energy.
Nature principles
3. Support the aims of the UN convention for biological diversity.
4. Responsibly manage operational impacts on the natural environment and ecosystem services.
People principles
5. Support the UN guiding principles on business and human rights.
6. Promote the health, wellbeing and social inclusion of workforces and local communities relating to operations, and contribute to the social and economic development of host communities and countries.
Sustainability principles
7. Support the UN 2030 Agenda for Sustainable Development as embodied by the Sustainable Development Goals.
8. Integrate sustainability across activities, increase transparency and engage with key stakeholders.
Setting sustainability expectations for its members, the Ipieca principles demonstrate the association's commitment to working with members and stakeholders to lead the global oil, gas and alternative energy industry through a sustainable energy transition.
An accompanying toolkit of practical examples, useful resources and reference points supports members to operationalise the principles.
Commenting on the launch of the Ipieca Principles, the association's executive director Brian Sullivan said, "The Ipieca Principles reinforce our core role to engage with the United Nations and support the industry to advance environmental and social performance. They promote awareness and support for key UN agreements and principles, and signpost how members can and do make a positive contribution to progress through good practice. The Ipieca Principles are a major step forward for Ipieca and our membership."
Morten Mikkelsen, Ipieca chair, said, "The Ipieca Principles demonstrate Ipieca's commitment to working with members and stakeholders to lead the industry through a sustainable energy transition. By setting expectations for members' management approach in the areas of climate, nature, people and sustainability, and providing tangible actions to achieve them, Ipieca is inspiring action on our vision to advance the industry's environmental and social performance and contribution to the energy transition in the context of sustainable development."