Heritage Oil will repay a US$294mn loan to partner Genel Energy by selling its 49 per cent stake in the Miran gas field in Iraq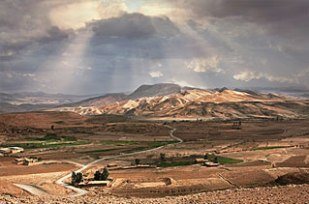 Image source: Heritage Oil.
Heritage said that the loan from Genel earlier this year was due for repayment and that full repayment would be covered by Heritage signing over its 49 per cent stake in the field, which is located in the gas-rich Kurdistan region of Iraq, to Genel.
According to Ventures, the deal will also see Genel take the corresponding portion of the joint operating agreement relating to the Miran gas block.
Genel took a stake in the Miran block in August of this year and also provided Heritage with $450mn – $249mn of which took the form of an exchangeable loan which would eventually come up for repayment by Heritage.
Genel will now be the 100 per cent owner of the Miran gas field but the deal still requires approved by Heritage's shareholders.
The divestment not means that Heritage will no longer be present in any region of Iraq and the company plans to focus on a new project under development in Nigeria.
"The divestment of our remaining 49 per cent interest in Miran will allow Heritage to monetise the asset at an attractive valuation and the total proceeds will have funded a significant part of the completed acquisition of OML 30 in Nigeria," Heritage CEO, Tony Buckingham, was quoted as saying by BusinessDay.