"The future of natural gas seems bright" said a top IEA official at the launch of a special study in June. But not all of the lustre will rub off on Africa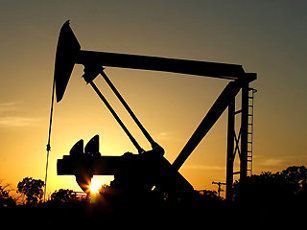 "The future of natural gas seems bright" said a top IEA official at the launch of a special study in June. But not all of the lustre will rub off on Africa
In a one-off report* the International Energy Agency makes out a case for natural gas becoming the fossil fuel of the future, with use rising by more than 50 per cent by 2035. By then it will account for more than one-quarter of total energy consumption; it's nearly there already according to independent estimates.
The IEA is the OECD (industrialised) countries "energy watchdog"; most consumption growth is now taking place outside this group, especially in Asia.
For Africa however the prospects are not quite so gilt lined. The gas is certainly here, and in abundance in Algeria and Nigeria especially, but the infrastructure to exploit it commercially is woefully lacking. And much of what has already been identified is in costly-to-extract 'unconventional' form, such as shale gas.
Clean and flexible
Nevertheless the IEA points out that natural gas remains a clean and flexible fuel that is particularly suited to power generation and already competes increasingly successfully in other end-use sectors (including, to come, in road transport).
"Recent technological advances have supported increased global trade" it says. These include the capital-intensive liquefaction industry which Angola will be entering next year. Said senior executive Nobuo Tanaka: "There is a strong potential for gas to take on a larger role, but also for the global gas market to become more diversified and therefore improve energy security."
Unconventional resources are particularly abundant in Africa, one of the tables in the report indicates, but considerable uncertainty surrounds the future of the hydraulic fracturing process required to exploit these, because of the costs involved in extraction, and the implications for the environment.
Demand
The best news for consumers everywhere is that the global resource base is "vast and widely dispersed geographically...All regions have recoverable resources equal to at least 75 years of current consumption." And that rosy scenario prevails even assuming that worldwide demand will reach 5.1 trillion m3 , 1.8 tcm more than today - largely on account of increased usage by the power generating industry - by 2035.
The IEA applauds the announcement by the Nigerian federal government in March 2011 of a US$25bn plan to reduce flaring, primarily so this precious, wasted and environmentally-damaging resource can be used to produce usable power instead. Transmission to generation plants costs relatively little.
Not so welcome to readers here will be the news that unconventional sources will become increasingly important around the globe as they meet more than 40 per cent of the increase in demand for gas; cost considerations will likely delay their application here, except in special cases like (we think) South Africa's. Many other African countries have no identified gas resources in any form whatsoever, and very little hope of ever locating any. And the expected doubling or more in international trade between the world's regions will be of little benefit here where incoming pipelines (or pipes of any sort) and those massively costly liquid gas terminals are almost unknown.
Price trends
Recent international price trends have been a bit odd, too, with the turnaround in US domestic supply leading to a marked disparity in gas pricing around the world, which hardly builds confidence amongst the potential gas investors of sub-Saharan Africa's future.
"Regional prices are expected to show signs of convergence," the report says, "but the market does not become truly globalised by 2035."
Therefore, with so little processing and transmission infrastructure in place, and so few domestic appliances to burn it either, Africa's benefits from this anticipated Golden Age are surely going to be limited. However amongst the positive points the Agency does make about this region – mostly concerning piped supplies from Algeria, and LNG generally of course – they found:
primary demand in 2035 will be roughly double that of 2008; this will nearly all be produced locally (two-thirds by Algeria and Nigeria)

production increases (to 440 bcm eventually) will outstrip local demand

net gas exports could reach 265 bcm in 2035 (120 in 2010); soon after 2020 Africa's exports of LNG will exceed those from the Middle East

combined shale and 'tight' resources comfortably exceed conventional ones

Angola will be an important new global source of gas; Mozambique and Tanzania "look promising"

following the West Africa line the GALSI project (Algeria-Italy, flowing in 2015 perhaps) will be Africa's major new pipeline; local LNG developments will be concentrated in Algeria and Angola (by 2013 on the current investment horizon).
So it seems that Africa's key issues will continue to be getting the gas to market, including those pockets of stranded supplies, and keeping tabs on whether global demand for liquefied gas keeps pace with the flow from upcoming rivals like Australia.
* WEO 2011: Are we entering a Golden Age of Gas? June 2011; free at www.worldenergyoutlook.org