Ghana has announced it intends to share its gas resources with other ECOWAS countries to help address the energy challenge facing the sub-region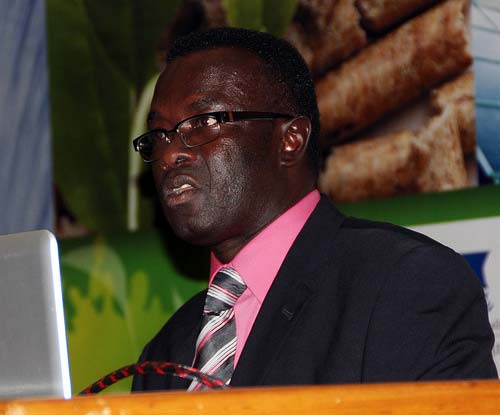 Ebrima Njie said ECOWAS will ensure adequate exploitation of the region's renewable energy resources. (Image source: IISD Reporting Service/flickr)
President John Dramani Mahama revealed in a speech that the country would export gas from the first half of 2013.
The speech, which was read out on Mahama's behalf at a forum in Accra on energy efficiency and sustainability in the ECOWAS sub-region, said that Ghana would export gas through the West African Gas Pipeline (WAGP), according to GhanaWeb.
"We will pipe gas from our Jubilee and other oil fields into the WAGP as early as the first half of next year in order to make it available to member-states of the WAGP project," Mahama said.
He claimed that Ghana is on course to achieve universal access to electricity and sustainable energy by 2016. This will reportedly be done by increasing power generation from the current 2,443 MW to around 5,000 MW.
"A recent national audit on energy has indicated the necessity to consolidate and improve upon the stock of various thermal, hydro and gas-based sources of energy in order to achieve sufficient and sustainable supply as well as cost-effective generation of power in the country," Mahama commented.
The United Nations' initiative to achieve universal access to energy services by 2030 provided the backdrop to the forum. The programme seeks to promote access to modern energy services, double the rate of improvement in energy efficiency and increase the region's share of global renewable energy.
The forum was jointly hosted by the ECOWAS Centre for Renewable Energy and Energy Efficiency (ECREE); the Global Forum for Sustainable Energy (GFSE); and the United Nations Industrial Development Organisation (UNIDO), in collaboration with the Ghana Energy Foundation. The event's theme was 'Paving the Way for Sustainable Energy for All in West Africa through Renewable Energy and Energy Efficiency'.
While facilitating adoption of the ECOWAS Renewable Energy and Energy Efficiency (ECREE) policies by energy ministers, the forum also aimed to establish a regional framework to achieve targets.
Ebrima Njie, commissioner for infrastructure at ECOWAS, said the organisation has developed two complementary regional policies on renewable energy and its efficiency.
He said the renewable energy policy that has been adopted will ensure adequate exploitation of the region's abundant renewable energy sources, such as solar, wind, small-scale hydro and bio-energy for grid electricity supply, as well as provide access to energy services in off-grid rural areas.