While South Africa's energy crisis continues to worsen with state utility Eskom intensifying the implementation of load shedding; maximising the exploitation of the country's gas reserves is key to ensuring energy security, affordability and reliability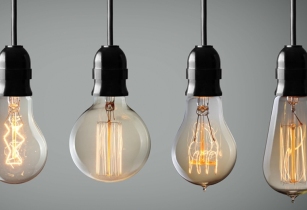 By fast-tracking the development of recent gas discoveries, accelerating exploration activities and maximising gas exploitation, South Africa has an opportunity to reduce blackouts across the country. (Image source: African Energy Week (AEW))
In addition to stabilising energy supply, the optimisation of the gas sector provides an opportunity for Africa's second-largest economy to attract massive investments required to drive economic expansion through employment creation, GDP growth and industrialisation.
However, various challenges, including unjustified energy transition-related litigations against hydrocarbon development, weak technical solutions, underdeveloped gas infrastructure, delays in gas project rollout, policy gaps and inadequate investments in exploration and production continue to hinder South Africa's gas market from reaching its full potential, plunging the country's energy sector into turmoil.
As litigation continues to scare away investments, with the country halting massive oil and gas investments of up to R1 billion within a period of less than two months, according to energy regulator Petroleum Agency SA; a major energy crisis is on the horizon for South Africa. In addition to this, major player ExxonMobil is also exiting the market, exacerbating the need to fast-track upstream production investments and activities in a major way.
Our view is that natural gas will be part of the transition, and yet we are told that all fossil fuels are bad. Africa must position its oil and gas at the forefront of global energy. When we commit to net zero, we do so with the reality that energy can guarantee economic growth and industrialisation. The way forward is for Africa to make the most of its existing and applicable resources. The African continent must develop new technology and strategies to ensure it continues to develop its resources, South African minerals and energy minister, Gwede Mantashe, said during the opening ceremony of African Energy Week (AEW) last year.
The African Energy Chamber (AEC), as the voice of the African energy sector, strongly believes that South Africa's solution to addressing its current and looming energy problems is gas.
The Chamber is calling upon the South African government and energy market stakeholders to speed up the development of recent discoveries, including TotalEnergies' Brulpadda and Luiperd projects, to generate additional energy capacity for security while also pushing forward exploration activities and infrastructure development across the upstream, midstream and downstream sectors.
In this regard, AEC's African Energy Week (AEW), Africa's premier event for the oil and gas sector, which will take place from 18 to 21 October, 2022 in Cape Town, will host the country's energy market stakeholders, policymakers and both regional and international energy companies and investors to discuss the role of gas in stabilising South Africa's energy production and supply.
AEW 2022 will host panel discussions and high-level meetings on the important role of indigenous gas in helping both South Africa and Africa as a whole to mitigate high energy prices and chronic shortages resulting from geopolitical tensions, and fast-track industrialisation, manufacturing and accelerating job creation.