Ghana's gas imports in the last five months have been worth US$73.5 million as the country is re-injecting natural gas at the Jubilee field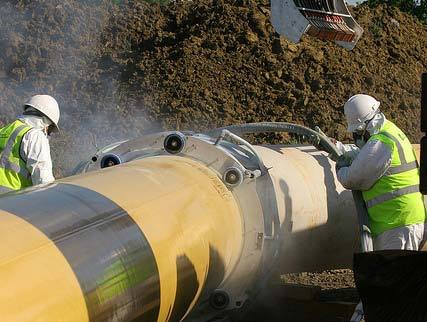 Gas imports for Jubilee field come primarily from N-Gas in Nigeria though the West Africa Gas Pipeline. (Image source: PROJECT/Flickr)
The imports, which have come primarily from N-Gas in Nigeria, have been made through the transnational West Africa Gas Pipeline (WAGP).
Importation of gas in Ghana formed part of the total oil imports of $1.5 billion for the period, out of which crude oil amounted to $483.4 million, while refined oil products stood at $967.9 million.
Information on the quantity of gas that has already been imported from the Volta River Authority, the direct purchaser of the gas and the West African Gas Pipeline Company, is yet to be known.
According to experts, on the average, 1,200 cubic feet of gas is produced from one barrel of oil. The quantum of gas being flared is not known but chief Jubilee operator Tullow and industry experts say the flaring of a certain quantity is necessary.
Minister of energy Dr Joe Oteng Adjei had said in 2011 that 30 million cubic feet of gas would come from the Niger Delta in Nigeria.
However, Ghana Chamber of Oil and Gas technical director Joe Asamoah said the re-injection of gas was affecting oil production in the Jubilee field.