BG Group has announced its fourth gas discovery from the Jodari-1 exploration well in Block 1, offshore southern Tanzania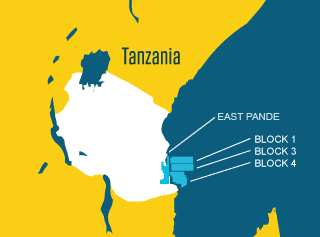 The discovery in Block 1 was BG Group's fourth in southern Tanzania. (Image source: Ophir Energy)
Preliminary evaluation of the well results indicates gross recoverable resources are in the range of 2.5 to 4.4 trillion cubic feet (tcf) of gas.
BG Group (60 per cent and operator) and partner Ophir Energy plc (40 per cent) have had exploration successes in all four wells drilled so far in Tanzania, with mean total gross recoverable resources currently estimated to be approaching seven tcf of gas.
Jodari-1 is located approximately 39 km offshore southern Tanzania and in a water depth of 1,150 m. It is part of the current three-to-four well exploration programme, which also includes the acquisition of 2,500 sq km of 3D seismic data in Block 1.
The next target for drilling is the Mzia-1 location in Block 1, which is around 23 km to the north of Jodari-1. The previous discoveries are Chaza-1 in Block 1, and the Chewa-1 and Pweza-1 discoveries in Block 4.