Eni has announced that, along with Vår Energi, it has reached an agreement to acquire Neptune Energy Group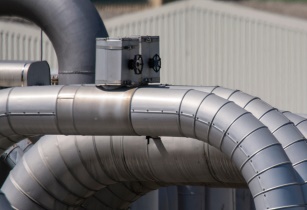 The transaction complements Eni's key areas of geographic focus and supports its objective of increasing the share of natural gas production to 60%. (Image Source: Adobe Stock)
Neptune is an independent exploration and production company with a portfolio of gas-oriented assets and operations in Western Europe, North Africa, Indonesia and Australia. The portfolio is competitive in terms of cost and low in operational emissions. Neptune was founded in 2015 by Sam Laidlaw and is currently owned by China Investment Corporation, funds advised by Carlyle Group and CVC Capital Partners, and certain management owners.
Under the agreed terms, the Neptune Global Business will have an Enterprise Value of US$2.6bn, while the Neptune Norway Business will have an Enterprise Value of US$2.3bn. As of 31 December 2022, net debt of the Neptune Global Business, pro forma for the sale of the Neptune Norway Business, was US$0.5bn. The final net consideration for both transactions will be subject to customary closing adjustments and will be paid in cash at completion. The Eni transaction will be funded through available liquidity.
The transaction represents an exceptional fit for Eni. It complements Eni's key areas of geographic focus and supports its objective of increasing the share of natural gas production to 60%, and reaching net zero emissions (Scope 1+2) from the upstream business by 2030. The transaction aligns with Eni's strategy of providing affordable, secure and low carbon energy to society, for which natural gas remains an important source. The transaction is also consistent with Eni's operating and financial framework, as well as the targets set out in Eni's 2023-2026 plan, delivering earnings and cashflow accretion, additional shareholder value and remuneration upside.
Commenting on the transaction, Eni's CEO, Claudio Descalzi, said, "This transaction delivers to Eni a high-quality and low carbon intensity portfolio with exceptional strategic and operational complementarity. Eni sees gas as a critical bridge energy source in the global energy transition and is focused on increasing the share of its natural gas production to 60% by 2030. Neptune will contribute predominantly gas resources to Eni's portfolio. Moreover, the geographic and operational overlap is striking, adding scale to Eni's majority-owned Vår Energi; bringing more gas production and CCUS opportunities to the remaining North Sea footprint; building on Eni's leading position in Algeria – a key supplier to European gas markets; and deepening Eni's presence in offshore Indonesia, supplying the Bontang LNG plant and domestic markets. We also expect the added supply to provide further optimisation opportunities for Eni's GGP operations. Indeed, we see the transaction adding around 4 Bcm of gas supply for European consumers. A critical element of the transaction is also the low-cost supply and accretive cashflow it provides to Eni. It therefore supports our commitment to an attractive and resilient dividend and adds to the potential for share buybacks that make up the balance of the 25-30% of CFFO we have committed to distribute. The nature and challenges of the energy transition require a focused response and in particular this transaction highlights two important aspects of Eni's financial strategy – the flexibility and optionality that our strong liquidity and low balance sheet leverage offer; and our innovative satellite model which helps to align and access dedicated capital'.
In Algeria (and Egypt), Neptune operates the Touat field in Algeria. Touat production is currently suspended but will restart once upgrades to the processing facilities are complete with plateau production at 100% of over 400Mscfd (~70kboed). Neptune production from the Western Desert in Egypt in 2022 was 3kboed. In 2022, Eni produced 95kboed in Algeria and 346kboed in Egypt. In the context of the war in Ukraine, Algeria has become a key supplier of gas to Europe. Eni, as the leading IOC in the country, has taken a leading role in this initiative and expects 2023 production will average more than 120kboed in the country.
Eni regards CCS as a key lever in its decarbonisation strategy targeting a gross capacity of 30Mtpa by 2030. Ravenna CCS is expected to start up in 2024 and HyNet in the UK is advancing as one of two 'Track 1' projects. Eni is also working on the Bacton CCS project in the UK, Bahr Essalam in Libya and other projects in Egypt, Australia and the UAE.