Eni has announced a significant new natural gas discovery in Area 4 at the Mamba North East 1 exploration prospect offshore Mozambique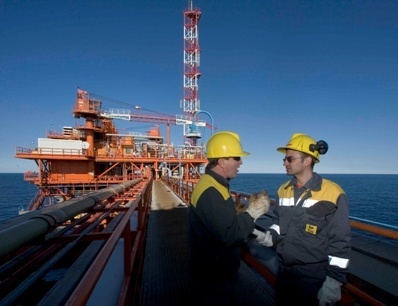 Eni plans to drill further well to assess the potential of the Mamba complex. (Image source: Eni)
The results of this well, drilled in the eastern part of Area 4, are significant as they increase the resource base of Area 4 by at least 10 tcf of which 8 tcf is contained in reservoirs exclusively located in Area 4. It is now estimated that there is at least 40 tcf of gas in place at the Mamba complex.
Mamba North East 1 is located 50 km off the Capo Delgado coast in a water depth of 1,848 m and reaches a total depth of 4,560 m. The well was drilled approximately 15 km north east of the Mamba South 1 giant discovery and 12 km south west of the Mamba North 1 giant discovery.
The discovery well encountered a total of 240 m of gas pay in multiple high-quality Oligocene and Eocene sands and proved reservoir continuity and pressure communication with the Mamba South 1 and Mamba North 1 wells.
Eni plans to drill at least another four wells in nearby structures during 2012 to fully assess the potential of the Mamba Complex.
Eni is the operator of Area 4 with a 70 per cent participating interest. Co-owners in the area are Galp Energia (10 per cent), KOGAS (10 per cent) and ENH (10 per cent, carried through the exploration phase).