Eni has completed the drilling and testing of Mamba South 3 gas well off Cabo Delgado Coast in Mozambique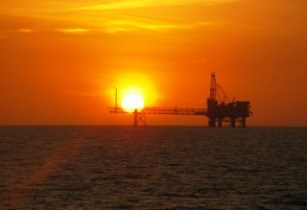 Mamba South 3 was drilled at a depth of 4,8948 m in water depth of 1,571 m. (Image source: QR9iudjz0/sxc.hu)
The oil and gas firm has now appraised the plan of the nine gas well discoveries made in offshore Mozambique's Area 4.
The gross estimate of the Mamba Complex and coral discoveries amounted to 2.26 trillion cubic metres of gas, Eni confirmed.
Mamba South 3 was drilled at a depth of 4,894m in water depth of 1,571m. The well is located about 6km north of Mamba South 1 and 12km north west of Mamba South 2.
Mambo South 3 encountered 214m of gas pay in high quality Oligocene and Eocene reservoirs.
Eni's next plan is to drill an exploration prospect — Agulha 1 — in the southern part of Area 4 to assess the hydrocarbon potential of untested deeper plays in Area 4.
Eni is the operator of Area 4 with a 70 per cent participating interest. The other partners of the joint venture are Galp Energia and KOGAS with 10 per cent stake each. ENH has 10 per cent interest carried through the exploration phase.