Dana Gas has announced that it has discovered gas at an onshore test well on the West El Manzala concession in the Nile Delta, Egypt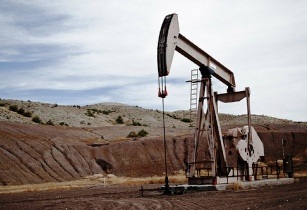 Dana Gas is the sixth-largest producer in Egypt. (Image source: Tom Check/Flickr)
The Begonia-1 discovery well encountered 15 metres of net pay in a good quality sandstone reservoir of the Lower Abu Madi Formation.
On test, the formation produced 266,178 standard cubic metres of gas with 133 barrel condensate.
The Middle East private sector gas company now will submit a development plan to the Egyptian government to start production at the Begonia-1 discovery well, company sources said.
Gas from the well is expected to add 1,600 boepd to Dana Gas' current production of about 34,000 boepd in the country.
Patrick Allman-Ward, general manager of Dana Gas in Egypt, said, "The Begonia-1 well continues a series of rich gas discoveries made last year, with the potential for fast hook-up and production."
Dana Gas is the sixth-largest gas producer in Egypt, with it's investment into the country exceeding US$1.8bn, industry sources added.

READ MORE...
Dana Gas wins Egypt offshore gas block bid