The construction of South Africa's largest liquefied petroleum gas (LPG) storage facility will begin in early 2013 and be completed by late 2014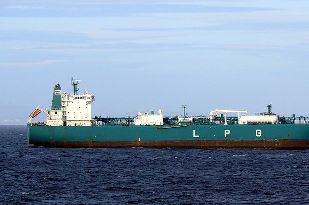 Shipments to the facility will come from the Middle East, Gulf of Guinea and Angola. (Image source: Ad Meskens)
The project will cost an estimated US$143 million and the facility will be supplied by imports from the Middle East, Gulf of Guinea and Angola.
"We will be commissioning the facility at the end of December 2014," Barthlo Harmse of site developer, Sunrise Energy, was quoted as saying by Reuters.
Sunrise Energy is developing the site next to the Saldanha Bay port on the west coast of South Africa.