Chariot Limited, the Africa-focused transitional energy group, along with its partner, the Office National des Hydrocarbures et des Mines (ONHYM), has agreed on key principles for long-term gas sales from the Anchois Gas Project (Anchois) with the Office National de l'Electricité et de l'Eau Potable (ONEE)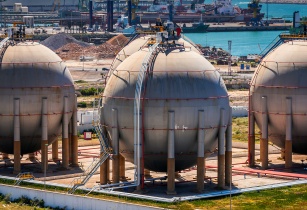 Chariot holds a 75% interest and operatorship, alongside ONHYM's 25%, in Anchois. (Image Source: Adobe Stock)
Anchois is located within the Lixus Offshore licence (Lixus), offshore Morocco in which Chariot holds a 75% interest and operatorship, alongside ONHYM which holds a 25% interest.
Key principles include:
• Sales of up to 0.6 bn cu/m per year on a take or pay basis for a minimum of 10 years with gas to be delivered via the Maghreb-Europe Gas Pipeline.
• Secures direct, domestic supply for Morocco's existing and potential longer term gas power plant infrastructure.
• Framework and timetable in place to conclude the gas sales agreement (GSA).
With the preliminary key principles now agreed, the parties will continue discussions regarding Anchois with a view of concluding the binding gas sales agreement. Whilst there is no guarantee that these principles will be turned into a fully termed GSA, the parties are progressing with the next stage of documentation.
Abderrahim El Hafidi, General Director, ONEE, commented, "The Anchois gas project will be an important source of domestic natural gas that will initially feed directly into ONEE's power plants via the Maghreb-Europe Gas Pipeline. We are interested to conclude this sales agreement and for Anchois to continue to progress towards production."
Adonis Pouroulis, CEO of Chariot Limited, added, "We look forward to continuing to work together to bring this important natural gas supply onstream and into the Moroccan market as quickly as possible."