Anadarko Petroleum Corporation has discovered a new natural gas field within Offshore Area 1 of the Rovuma Basin, Mozambique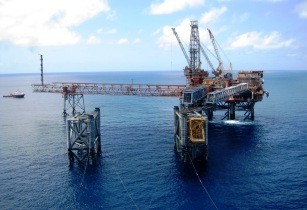 The Orca-1 exploration well was drilled to a total depth of approximately 4,996m in water depths of nearly 1,061m. (Image source: QR9iudjz0/sxc.hu)
Bob Daniels, senior vice president of worldwide exploration at Anadarko, said, "Discovering another large, distinct and separate natural gas accumulation in the Offshore Area 1 continues our outstanding exploration success offshore Mozambique.
"We are designing a two-well appraisal programme to define the Area 1 extent of the Orca field, which will commence immediately after drilling Linguado and Espadarte exploration wells. Orca is a single large Paleocene column and its proximity to shore provides additional options for potential future development."
The firm drilled Orca-1 exploration well to a depth of approximately 4,996m in water depths of nearly 1,061m.
Anadarko is the operator in the Offshore Area 1 with a 36.5 per cent working interest. Co-owners include Mitsui E&P Mozambique Area 1 Limited (20 per cent), BPRL Ventures Mozambique BV (10 per cent), Videocon Mozambique Rovuma 1 Limited (10 per cent) and PTT Exploration & Production Plc (8.5 per cent). Empresa Nacional de Hidrocarbonetos EP's 15 per cent interest is carried through the exploration phase.