Irene Bateebe, Permanent Secretary of the Ministry of Energy and Mineral Development (MEMD), Uganda, has announced in a media briefing that Uganda will launch its energy transition plan at the upcoming COP28 being held in the UAE in November, with a key role envisaged for the oil and gas sector in generating financing for the energy transition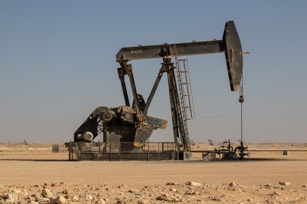 Uganda's embryonic oil and gas sector has been calculated to bring more than US$40bn into the economy over the next 25 years . (Image source: Adobe Stock)
The plan will outline how the country will meet its Net Zero target by 2050 while also ensuring universal access to electricity in the country by 2040.
Bateebe said, "We are fully focused on ensuring our energy security, so the oil and gas sector, which we are developing in a sustainable way environmentally, will support us in our energy transition plan by providing the required financing. We commit to continuing the development of renewables and decarbonisation, but we are also committed to the country's economic development. We are decarbonising our energy sector. We are decarbonising our petroleum sector. We are already producing 80% clean energy because 80% of our energy comes from hydropower, and we will continue to ensure that we deploy clean energy."
She highlighted how achieving an energy transition posed a financial challenge for many developing nations without adequate financial support from developing countries. Uganda, however, is now to use finance generated by its new oil and gas sector, which has been calculated to bring more than US$40bn into the economy over the next 25 years, to ensure projects to develop energy from wind, solar and sustainable biomass for isolated off-grid communities and is pursuing a programme to develop nearly 52,000 megawatts of hydropower by 2040.
Providing energy security in Uganda will also reduce the reliance on cutting down trees for wood fuel / charcoal, which at present is one of the primary causes of deforestation in the country.
She highlighted how the strategy to be announced at COP28 is to be built on the following pillars:
1. A commitment to expanding renewable energy in the country, especially hydropower;
2. Financing reforestation programmes to meet commitments made at COP26 and COP27;
3. Delivering on the obligation to ensure universal access to electricity by 2040.
Bateebe outlined how steps had already been taken to deliver on these objectives, including the building of a new 600-megawatt hydropower dam part-financed by the new Uganda Petroleum Fund established in coordination with the Ministry of Finance, Planning and Economic Development to support infrastructure development in the country. Uganda's oil projects are a collaborative effort between TotalEnergies EP Uganda (TEPU), CNOOC Uganda Limited, and the Ugandan government, with the key facilities for the project encompassing the Central Processing Facility (CPF), well pads, flowlines, lake water abstraction, and other vital components.
Uganda's Albertine Graben region has been known since the 1920s to have petroleum potential. The first commercial discovery was confirmed in 2006. To date, approximately 1.4bn barrels of economically recoverable oil are estimated to be present in the area, which lies on the country's western border with the Democratic Republic of the Congo. Production is scheduled to commence in 2025.