TransGlobe Energy Corporation has announced the first quarter financial and operating result showing a net loss of US$55.2mn.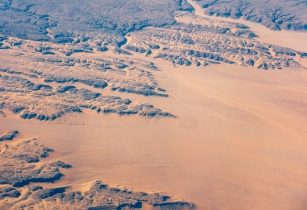 During Q1, the Company drilled a development oil well in the Eastern Desert. (Image Source: Mauro Orlando/Flickr)
This is inclusive of a US$4.4mn unrealised derivative gain on commodity contracts, representing a fair value adjustment on the company's hedging contracts as of 31 March 2020.
The net loss included a non-cash impairment loss of US$40mn on the company's petroleum and natural gas (PNG) assets and a non-cash impairment loss of US$33.5mn on the company's exploration and evaluation (E&E) assets.
The company recognised impairments on its PNG assets due to a significant decrease in crude oil pricing during the quarter and the resulting reduction in fair value of these assets. The company recognised impairments on its E&E assets principally due to the scale of exploration results compared to investments to date and consideration of the uncertainly of the timing of additional exploration activities in these areas, given the current economic environment.
The company also reported that Q1 production averaged 14,997 boe/d (Egypt 12,544 bbls/d, Canada 2,453 boe/d), down from the previous quarter by 365 boe/d (two per cent). In April, production averaged 14,351 boe/d (Egypt 12,111 bbls/d, Canada 2,240 boe/d), down from Q1-2020 by four per cent.
The company is updating its economic thresholds for shutting in production in both Canada and Egypt. All operations are subject to a thorough economic review prior to expenditures being approved. At this time, the company has not shut-in any material production, but it is continually monitored.
The company has had no reported cases of COVID-19 among its staff, contractors, or joint venture partners. Business continuity plans have been implemented in all our locations, and operations continue as normal.
Crude oil prices in Western Canada have been significantly impacted by current oversupply into the market exacerbated by the COVID-19-related demand contraction. During the quarter, TransGlobe's light oil production continued to be produced at a positive field netback. In addition, natural gas prices were relatively strong through the first quarter averaging $1.43/MMBtu.
The company is exploring all avenues to reduce operating costs in its Canadian operations and will consider shutting in production if the economics of shutting in is superior to producing and selling.